This book is a collection of 27 ingenious variety grid puzzles for crossword lovers by Mike Shenk of Puzzability, including Marching Bands, Spell Weaving, Amazement, Alternating Current, and The Hex Files.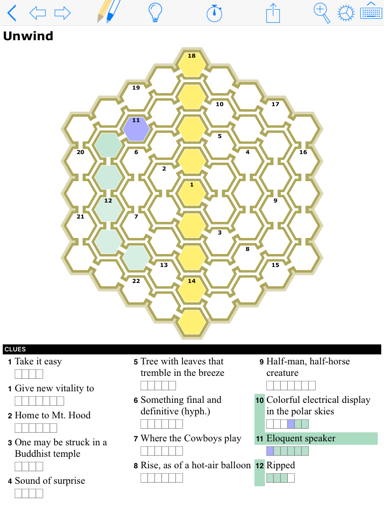 Click to view larger image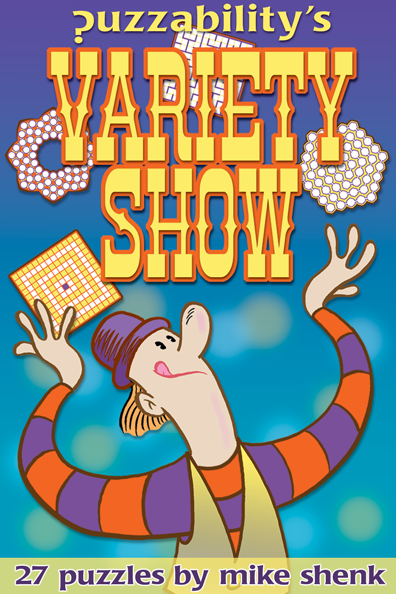 Please sign in to purchase Puzzability's Variety Show.
You can also purchase this book in the Puzzazz app.