Victor Fleming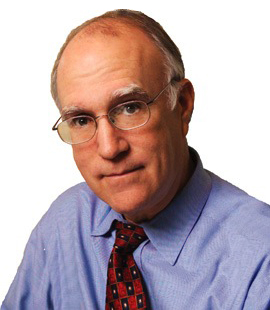 Victor Fleming is an amazing guy. By day he's a traffic court judge in Little Rock, Arkansas. By night he teaches Law and Literature at the Bowen Law School. Yet somehow he finds the time to play golf (with a 3 handicap no less) and guitar, and to write: articles, columns, books, poems, songs, crosswords.
First published in 1969, while in high school in Greenville, Mississippi, he wrote columns for college papers at Davidson and Hollins. He's written a humor column for over 25 years; aptly titled "I Swear," it's syndicated to court and commercial newspapers that run his I Swear Crossword.
Vic's first book was Real Lawyers Do Change Their Briefs (1989), the foreword of which was co-written by his friends Hillary and Bill Clinton. In 2006 he was in the documentary Wordplay, performing an original song, "If You Don't Come Across (I'm Gonna Be Down)."
In addition to the weekly I Swear Crossword, Vic writes a puzzle each month for the Rotarian, a service club magazine with a circulation of 500,000. Over 30 of Vic's crosswords have appeared in the New York Times since his first in 2005 — many with collaborators whom he has coached to their first publication.
Along with Bonnie L. Gentry and Mel Rosen, Vic edited volumes 7 and 8 of Random House Casual Crosswords. His puzzles have also appeared in GAMES, Simon & Schuster, the Wall Street Journal, the Los Angeles Times, USA Today and several other venues.
Vic's been married to his wife Susan for 39 years. Their two grown children are married and living in North Carolina.