The Year of Puzzles
The Year of Puzzles 2013
$19.99
Download the Free Sample Puzzle
Please sign in to purchase.
Story by
Emily Dietrich
Seattle
by
Parker Lewis
Portland
by
Patrick Berry
Washington, DC
by
Parker Lewis
and
Roy Leban
Toronto
by
Roy Leban
, Art by
Jill Schmidt
Brussels
by
Dan Katz
Denver
by
Parker Lewis
and
Roy Leban
Welcome to the Year of Puzzles 2013, the year-long puzzlehunt of eighteen unique, wonderful, interconnected puzzles from Puzzazz. Each puzzle in the Year of Puzzles will be a great experience by itself, designed to challenge you just right to maximize your fun.
There will be puzzles that look like traditional puzzles as well as ones that don't look like any puzzle you've ever seen before. Puzzlehunt authors love to create unique twists, so you might find a crossword mixed with a sudoku, a sudoku mixed with a word search, or a word search mixed with a maze, or you might see something that doesn't look like a puzzle at all, like a TV schedule, a pile of candy hearts, or a pizza. In the end, they all combine to form a larger, year-long puzzle through what's called a metapuzzle, which wraps up the puzzlehunt with a satisfying conclusion.
Every title at Puzzazz starts with a free puzzle, and the Year of Puzzles is no exception. The first puzzle is a great one: a unique double spiral crossword. To solve, simply open the Year of Puzzles in the Puzzazz app on your iPad or iPhone and turn to the first puzzle.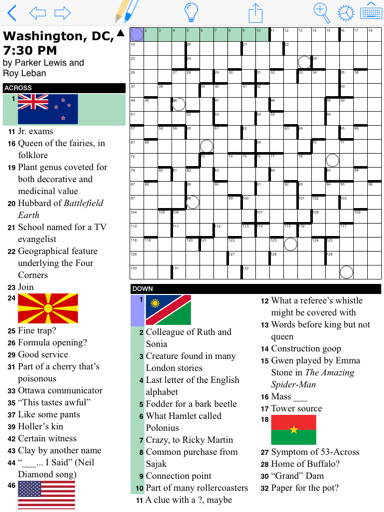 If you prefer to solve on paper, we've got you covered too. Download the PDF here, print and solve.
And, if this isn't quite enough to whet your appetite, the Kickstarter campaign that launched the Year of Puzzles contained a complete free mini puzzlehunt -- 17 fun mini-puzzles, plus a metapuzzle at the end, a first on Kickstarter.