Elizabeth C. Gorski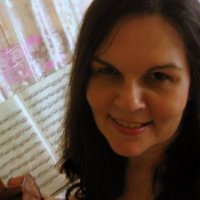 Elizabeth C. Gorski is one of the top constructors in the crossword scene. Modern Art Notes describes her as a constructor "known for her entertaining, creative holy cow! grids." She is the second most-published crossword constructor during Will Shortz's editorship at The New York Times. A frequent contributor to The Wall Street Journal and the Los Angeles Times, Ms. Gorski is also a four-time winner of Simon & Schuster's Margaret Award.
Elizabeth is the Managing Editor of Crossword Nation – a premium provider of weekly puzzles for mobile, desktop and print solvers. As she says herself, "My passion is to create puzzles that empower us to think differently."
Her film credits include an appearance in Wordplay, Patrick Creadon's 2006 documentary. The film spotlighted her New York Times crossword, "High Definition," as one of "Five Unforgettable Puzzles." 20th Century Fox commissioned her work for the 2009 Sandra Bullock comedy All About Steve. The New York Times tapped Ms. Gorski to construct a celebrity puzzle with Martha Stewart as guest co-constructor. She also creates crosswords for Puzzle Social's Celebrity Collection.
Her work has been commissioned by advertising agencies and private clients. She has created custom puzzles for libraries and museums, including the Intrepid Sea, Air and Space Museum in New York.
A graduate of Barnard College, Columbia University, Ms. Gorski lives in New York City. When she's not gigging on the viola, she plays the blues guitar and loves to dance the flamenco.
You can find Elizabeth on the web at www.crosswordnation.com/elizabeth-c-gorski