Alan Olschwang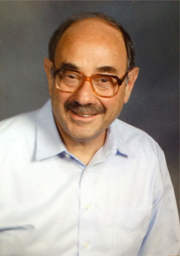 Alan Olschwang is a retired attorney who lives in Southern California. He and his wife have three children and six grandchildren.
Alan began solving crosswords as a teenager. Not wanting to be idle when the time came for him to retire from his legal career, he had the idea to create crosswords. He began doing so in 1994, using a pad of paper, a ruler, a pen and a number of ink erasers. After several months, he located a publisher which would accept puzzles created by hand, and he began to have puzzles published. One day, while he was on an airplane, an acquaintance saw Alan working with his pen and paper. The acquaintance asked Alan what he was doing, and he explained. A few weeks later, the acquaintance sent Alan an early software product for creating crosswords. Alan did not even have a home computer at that time, but he decided to buy one. Then he began creating puzzles much more quickly and which were accepted by many more publishers. Later he also began creating various other types of word puzzles.
Since 1994, Alan has had more than 4500 crosswords and other types of word puzzles published. He has authored more than 100 different types of puzzles. His puzzles have been published by The New York Times, The Los Angeles Times, The New York Sun, The Washington Post, The Wall Street Journal, USA Today, The Uptown Puzzles Club, The Crosswords Club, Publications International, Simon & Shuster, Dell Magazines, Penny Press, Games Magazines and others. Alan is the author of two ebooks published by Puzzazz: Crosswords & Variety Puzzles for Serious Solvers and The Book of Spirals.