Parker Lewis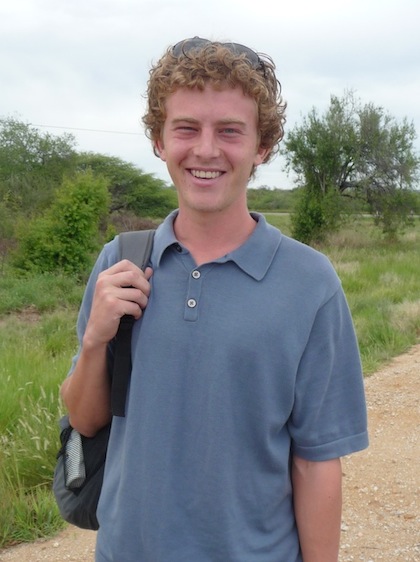 Parker Lewis's penchant for puzzles and games can be traced back to childhood visits with his grandmother. The two would tackle the daily crossword together, trading off writing in answers. Scrabble, hearts, jigsaw puzzles, and gin rummy were also regular activities. The crossword bug stuck with him and he eventually tried his hand at constructing. In 2011, the New York Times published two of his puzzles, and he has a few more ideas in the works. Parker is also the author of Xwordz 4 Newbs, a book of crossword puzzles geared towards inexperienced solvers.
Parker grew up in Kirkland, WA, but anywhere in the Pacific Northwest is considered home. He earned his B.A. in mathematics in 2008 from Lewis & Clark College in Portland, Oregon. Shortly thereafter, he left for Namibia, where he spent two years in a rural village as a math teacher with the Peace Corps. Stories and photos can be found at pakainafrika.blogspot.com.
In life apart from puzzles, Parker plays in two soccer leagues and is an avid juggler/unicyclist. Parker lives in Seattle.