Roy Leban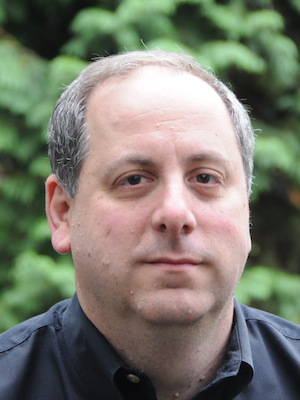 Roy Leban is a lifelong puzzle constructor whose puzzles have appeared in the New York Times, GAMES Magazine, and a multitude of other newspapers, books, and collections around the world. He has constructed thousands of puzzles ranging from crosswords to cryptograms to logic puzzles, and even some physical puzzles and games (notably WIM, the "the every which way word game").
Between puzzles, Roy's had time to build groundbreaking products in desktop productivity, early tablet computers, web publishing, and interactive education, shipping more than 30 products over the years. He has eleven patents and another dozen pending.
In his spare time, he is a photographer, gourmet pizza maker, and ambigrammist. He lives in Redmond, Washington, with his wife, two kids, three Nikons, way too many computers, a pizza oven, and a rabbit named Sherlock.