Alan Stillson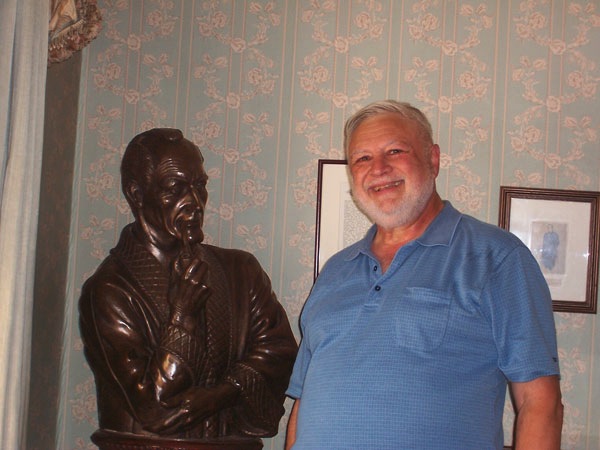 Alan Stillson has been a mathematics professor at Valley College, West LA, Pasadena, and El Camino since 2002. When Alan is not teaching he writes. He has written musical theater shows (I Remember Lou and Thank You, Minerva), puzzle articles and several puzzle books (Mensa Genius ABC Quiz Book, Match Wits with Mensa, One Minute Brain Teasers, Middle School Word Puzzles, What's Your CQ?, Ninety Second Brainteasers, Two Minute Brainteasers, Sudokugrams, Classic Brainteasers, and Brain Warmer Uppers).
Alan is a member of the Dramatists Guild, Alliance of Los Angeles Playwrights, Kentwood Players, Mensa, and National Scrabble Association. Alan has been a member of the National Puzzlers' League since 1998, where he is known as Music Man.
You can find out more about Alan and his other puzzle books at his website, stillsonworks.com.
The photo above was taken at the Sherlock Holmes Museum in London.