Wayne Robert Williams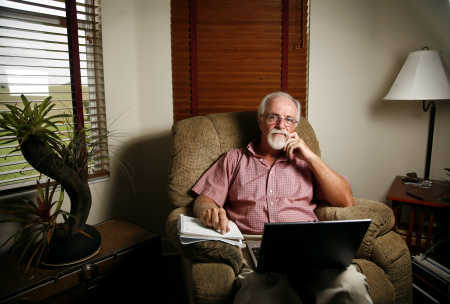 Wayne Robert Williams (1949-2017) created crossword puzzles for more than 50 years. Early in his long career, he was the founding Editor-in-Chief of the Dell Champion line of puzzle magazines and edited the "Dell Crossword Dictionary." Later, he was the editor of the Chicago Tribune crossword puzzle for 12 years before launching his own syndicated puzzle A Daily Crossword and A Weekend Crossword, which ran in 65 newspapers throughout the United States. Wayne created hundreds of puzzle books, including Crosswords, Cryptic Crosswords, Word Searches, and children's puzzles. Ebooks of some of his puzzles are available exclusively through Puzzazz.
A long-time Florida resident, Wayne described himself as a puzzle surfer: "I feel like a surfer who learned to surf in the Sixties with a long board and gnarly waves, creating puzzles with pencil, paper, and dictionary. Using those basic skills, and some gained along the way, I've ridden the ever-rising wave of technology, from the early days of computers and desk-top publishing to ebooks for surfers on the World Wide Web today, all the time kicking and paddling to stay afloat."
Wayne's paper puzzle books can be found on Amazon.com.